Teachers Wishlist Giveaway 2022
Teacher's Deserve a Break! We're here to help.
We're Proud of our Amazing Angleton Teachers
We are thrilled to announce our first-ever Teachers Wish List Giveaway 2022. Teachers, get out your supplies Wish Lists because at Angleton ER, we want to help get you ready for the new school year. We will be be randomly selecting one lucky teacher to help them out with items on their wish lists. We truly appreciate all that you do in helping shape young minds, helping shape a bright future for all.  If you are a teacher or know a teacher, make sure that they take advantage of our Teachers Wish List Giveaway 2022.
IT'S FREE! Here's How to Participate
It's Free To Participate in the Angleton ER Teacher Wishlist Giveaway 2022
It's Easy to Participate in our FREE Teacher's Wish List Giveaway! Hurry! One lucky teacher will win the prize. Please scroll below for the rules.
We are giving away one (1) prize. Hurry, you have until August 18, 2022, to participate through our Angleton ER Facebook page or our Instagram Page.
To Participate Through Facebook:
First, go to our Facebook page and find the Teachers Wishlist Giveaway social media post.
Like our Page.
Tag a Teacher in the comments below the post.
1 Lucky Teacher will be Helped with their Wishlist!
To Participate Through Instagram:
Like our post announcing the giveaway
Tag 2 Teachers
Share this post to your Instastory publicly & tag us
Follow us @ angleton_er
Tune in after August 18, 2022, for the Winners!
Stay tuned to find out which teacher will be the prize winners!  We will announce the winners.  Thank you to everyone who participates and good luck!  Scroll below for the rules.
Looking for the best quality 24-hour Emergency Room services?
If an emergency strikes, you have a choice! At Angleton ER we're open during all weekends, and holidays & offer FREE Medical Screening! There is no need to risk your health or your life. Get help from the ER experts when you need it, visit us immediately at
1116 E Mulberry Street, Angleton, TX 77515
.
You may call us, check in online, or walk-in as we are always open.
Get back on track to enjoying life, FAST! Here you will find experienced, effective and caring emergency physicians as well as the best on-site ER technology for everything from minor to major injuries and conditions.
CT Scan, Digital X-Ray & Ultras

ound

Certified Full-Service Diagnostic Laboratory

Specialized Pediatrics ER Care Facilities
#AngletonER is the best emergency room near you offering fast, quality ER Care 24/7. We treat all ages from pediatrics to Medicare.
Have any questions or need emergency medical care right now? Give us a call: 
(979) 848-0911.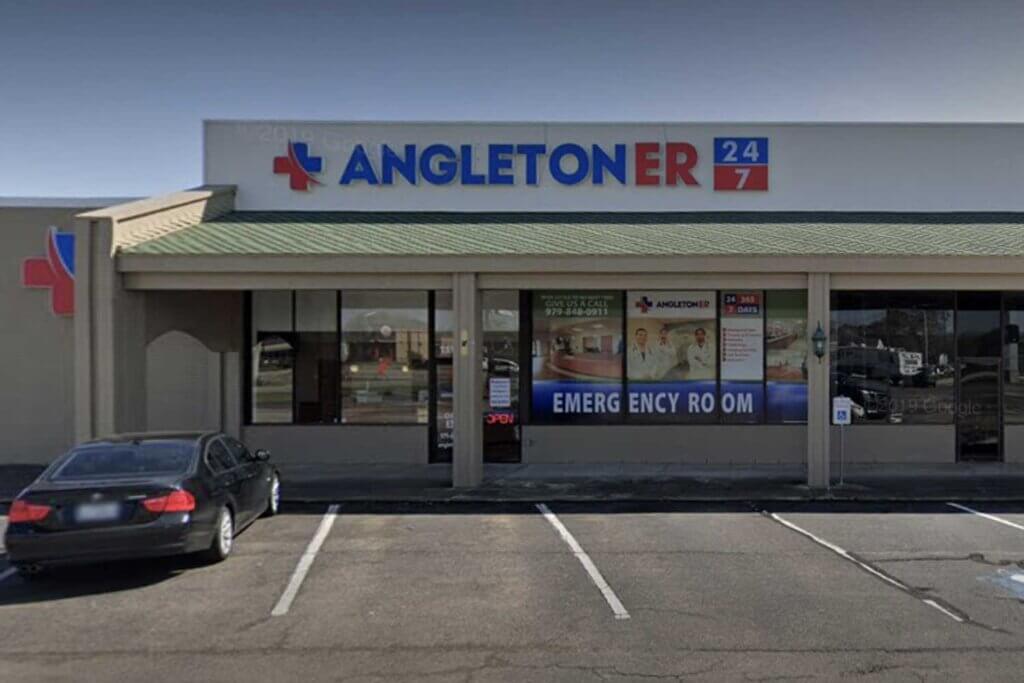 Rules:
The winner must be an actual teacher.
In order to receive your prize, the winner must present a valid photo ID.
The following are not eligible to participate in the contest: employees of the company, affiliates, or any agency working with the company, and immediate families.
Angleton ER is not liable should the Social Media site experience any issues or downtime.
Any disputes relating to eligibility will be determined solely by Angleton ER.
Angleton ER reserves the right to modify or discontinue this program at any time without prior notice.

The Raffle Draw will take place on 8-18-2022.